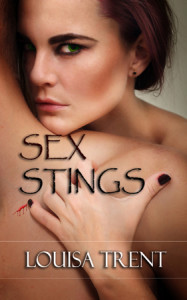 Boston is my hometown. I was born, raised, educated, and employed within the city limits. My origins are readily apparent as soon as I open my mouth. And not only because my conversations are liberally sprinkled with "wicked pissa."
I sound like Boston. Vacations confirm this. When I'm out-of-state, locals routinely approach me and say, "You're from Boston, aren't you?" I've been known to lay it on thicker when this happens, as it did this past November when we were visiting San Antonio. Not that Bostonians all sound alike. We don't. Dorchester sounds different from Southie sounds different from J.P. etc, but there is a nasal commonality to our speech, regardless of the neighborhood where we grew up.
I miss the city. Now that my kids are gone and the house that was once just right is now too roomy, I'm thinking about moving back. A smaller place that's cheaper to heat and closer to things on foot. I hate driving. At Open Houses, real estate agents say city living is a growing trend among empty nesters. The thing is, though, the city has changed in the decades since I've been gone. And though I haven't lost my grating Boston twang, I've changed too.
I was used to city living once. Can I get reacquainted?
Looking out a window and seeing the neighbor's house directly next door? Shades you need to pull down for privacy? Cheek-by-jowl fences to delineate property lines?
I don't know.
Out in the boonies, I garden on an acre of land. That's 40K square feet. You can't get that in the city, where a buildable house lot resembles a parking space, which, BTW, you also can't get in the city. Not much room to play in the dirt in the city.
Growing up in Rozzie, (Roslindale) I had two gardens — a perennial bed with a plaster statue of the Virgin Mary within our property line and a vegetable garden I squatted on next to the tracks, a narrow buffer strip of land chocked with weeds and infested with tossed beer cans. Rumble-rumble went the freight trains on the hour, every hour. I don't think I can find a setup like that anymore in the city.
So I write books about the city instead, both historical and contemporary erotic romances.
SEX STINGS, now on sale for $.99 at Amazon, takes place in Boston.
Blurb:
Previously released and newly revised. Also RE-FORMATTED. 50,400 words.
Snooping is one helluva dirty business, and no one knows that any better than down-on-his-luck P.I. Daniel Murphy. But with baseball bat-wielding loan sharks after him and his kneecaps on the line, this South Boston tough has no choice but to deliver the goods on a high-stakes sex sting operation. To collect the endgame bonus, all Dan has to do is covertly videotape his target Thérèse Walsh cheating on her boyfriend.
With him.
That's right. Dan's supposed to make like a porn star on camera with a woman he doesn't even know and then deliver the evidence of her two-timing to his client. Can he do it?
When Dan Murphy walks into her little knitting shop, Terry Walsh is immediately and overwhelmingly attracted to him and she understands exactly why. This is a new experience for her. Although she's a psychic, Terry rarely understands her own hidden motivations. But, this time, she actually gets why she'd want to go to bed with Dan Murphy — any woman would. He's one caring and protective guy.
That's a problem.
Dan's a little too caring, a little too protective…a little too vanilla. And she's a lot BDSM. Going to bed with Terry always means the SEX STINGS.